Olympus Class of 1965

In Memory
Brent R. Larsen
Brent Robert Larsen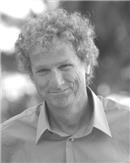 High School picture

1947 ~ 2016
Brent Robert Larsen passed away peacefully at home in Minden, Nevada on Feb 2, 2016.
Brent was born August, 5th, 1947, to Maxine Ashton and Robert James Larsen in Salt Lake City, Utah. He graduated from Olympus High in Salt Lake City and went on to earn degrees from the University of Utah and Montana State University. He then earned a Ph.D from the
University of Texas
Graduate School of Biomedical Sciences. Brent began his career as a post-doctoral researcher at the University of Arizona. He enjoyed a successful 40-year career in biotechnology and drug development with companies including Monsanto, Genentech, Bayer and Maxygen.
Brent married Nancy Bragonje in 1970 before heading off to Montana. Their children were born after he completed graduate school in 1977. His many adventures with Nancy and dear friends did not stop with the birth of their children, and included many road trips centered around skiing or family visits. Vacations to Europe added to his repertoire of stories which he loved to tell to his extended ski family after another good day on the hill. He loved to share his passion for skiing, as well as for science, golf, and the outdoors. His courageous spirit even inspired him to pursue enterprises in heli skiing and amateur auto racing. He was known as a very enthusiastic and giving person, who enjoyed being at the center of any scientific project or outdoor adventure. He delighted in helping others learn and apply their knowledge, and was quite the tireless leader.
Brent is survived by his wife Nancy, children Sasha, Christian and Miranda, sister Becky Himsl and husband Jeb, and nephew Jason Dewegeli. Brent is preceded in death by his parents Maxine and Robert and sister Jamie Dewegeli. Cremation is by the Capital City Cremation and Burial, Carson City. Brent was a loving husband, father, brother, uncle, an avid skier, and a highly competent colleague and dedicated scientist. He will be missed by all. When you're enjoying activities you love and shared with him, remember him fondly.
A celebration of life for family and friends will take place in spring of 2016.
Published in Salt Lake Tribune from Feb. 20 to Feb. 21, 2016